Ponds fittings
In addition to normal PVC fittings d50, d63 and d110, we trade some fittings very useful to work with rubber liners.
These are other specific fittings suitable to our work:
Tank connectors

Tank connectors are the technical solutions that allows the crossing of pipes through the EPDM liner. The assembly is a simple operation that requires little manual skill. The following sizes are possible: 40, 50, 63, 75, 90, 110, 125 cm.
» Technical sheet for tank connectors «
Multi-functional flange ø 50 mm

The multi-functional flange ø 50 can be applied in all types of basins waterproofed with liner. All built-in spotlights can be easily installed in this passage, using a bayonet mount. The cable gland hydraulically seals the passage of water into a sleeve or elbow behind the flange.
This system is really multi-functional and can be used for other applications.
The WDM 50 set consists of: 50 mm flange with counterflange and threaded inserts for screws, 6-10 cable gland, 10-15 cable gland, adjustable waterjet with bayonet connection, 304 stainless steel screws.

Bayonet waterjet

Cable gland 6-10

Cable gland 10-14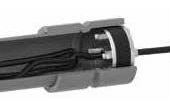 Cable gland fitted in sleeve
Bottom drains

The bottom drain is an element used for the cleaning of the ponds bottom. The presence of the fish must be managed for collecting the excrements. The drain is connected to a pipe that directs water toward the filtration systems through a circulation pump. The drain is composed of a base and a cover.
» Technical sheet for drains «
Flexible rubber fittings

Rubber fittings of different sizes (from 44 to 135 mm) are really useful in the assembly of plants and filters because they allow to connect pipes of different materials (eg, PVC and PE) without the need for threaded fittings. Are also very useful if you need to connect pipes which are not perfectly aligned because rubber allows little side movements.
Gate valves

Very comfortable to drain the water from the filters, or where there is no space for ball valves. Different sizes from 50 to 125 mm.
Sumps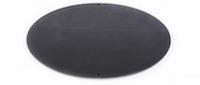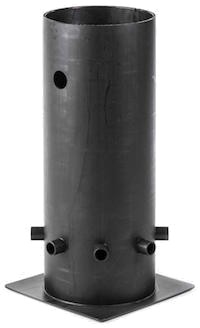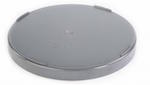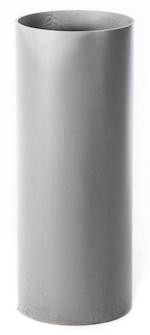 For details and other fittings, see our catalog.